Welcome to Right On
The Wednesday Web Chat
Business, the economy, and livelihoods in a COVID-19 world
The COVID-19 pandemic and related national 'lock downs' have placed huge strain on many businesses as well as national economies. Some businesses have reacted by doing all they can to protect jobs, health insurance and livelihoods; while others have sought to cut costs with little thought for the impacts on human rights. At a macro-economic level, many badly-affected States have put in place job protection schemes and have supported businesses, including SMEs; while economic recovery plans have promised to 'build back better' – including by integrating human rights and environmental concerns into planning, and by better recognising the contribution to society of 'front line workers.'
What are the human rights responsibilities of businesses during global health crises such as this one? What are governments doing to help, and what more could they do? What are the responsibilities of governments and businesses to provide a safe working environment before employees return (including to schools)? Have some businesses been taking advantage of furlough schemes to cut costs? Are States and businesses ensuring that work environments are safe before asking employees to return to work, or are economic arguments trumping the right to health? Should more governments have followed the lead of Denmark and others by refusing business support payments to companies registered in tax havens? Are governments doing enough to ensure that economic recovery strategies are 'rights-based' and will allow States to 'build back better' and construct better and more socially-just societies?
To find the answers to these questions and more, we invite you to join us for the 10th Right On web chat on Wednesday, 10th June at 1pm UTC (3 pm CEST).
Dr Dorothée Baumann-Pauly
Dr Dorothée Baumann-Pauly is a Professor at Geneva University's School of Economics and Management. She directs the Geneva Centre for Business and Human Rights, the first human rights centre at a business school in Europe. Since 2013, she is also the Research Director at the NYU Stern Centre for Business and Human Rights at New York University. In these roles, Dr Baumann-Pauly works with companies to advance human rights in corporate practice. Her applied research is focused on embedding human rights in organisations and developing business models that enable profits and principles to coexist. Dr Baumann-Pauly also teaches Business and Human Rights and she co-edited the first textbook on Business and Human Rights. In 2016, she also co-founded a business school network to integrate human rights in business education as well as the BHR Young Researchers Summit for emerging scholars. Dr Baumann-Pauly earned her PhD in Economics (summa cum laude) at the University of Zurich in 2010 while working for the Fair Labor Association, a multi-stakeholder initiative with the mission to improve labor rights in global supply chains.
Dr Michael K. Addo
Dr Michael K. Addo is Professor of Law at the University of Notre Dame and Director of the Law Program at the London Global Gateway. Before joining Notre Dame he held appointments at the Universities of Exeter and Staffordshire and over his career has established an international reputation as an expert in human rights, and a leading scholar in the field of human rights and international business policy through his research, teaching and policy engagement. He has published several books, including one of the earliest collection of essays on Human Rights Standards and the Responsibility of Transnational Corporations, and articles in leading scholarly journals. Dr Addo has successfully supervised and examined over thirty doctoral works and many of his students have progressed to successful careers as government legal advisors human rights advisors at international organisations and as successful university academics. As a member of the UN Working Group on Business and Human Rights, he served as chair of the Co-ordination Committee of the United Nations Special Procedure Mandate Holders 2015/2016 and serves as a member of the Steering Committee of the Addis Ababa Roadmap between the special procedures mandate holders of the Human Rights Council and the African.
Ms Elin Wrzoncki
Ms Elin Wrzoncki is Department Director for Human Rights and Business at the Danish Institute for Human Rights since June 2020. Between 2014 and 2020 she was Programme Manager of the Business & Accountability Programme. Ms Wrzoncki has extensive experience with the intersection between business and human rights and in working directly with various actors including companies, NHRIs and civil society. She is a facilitator of a blended learning programme for NHRIs on business and human rights, which is supporting the development of tools and methods for state actors on the implementation of business and human rights standards in particular through National Action Plans. She is leading DIHR's contribution to the Myanmar Centre for Responsible Business and currently working on a Sector-Wide Impact Assessment of the mining sector. Before joining DIHR in 2014, she was the Head of the Globalization and Human Rights Desk at the International Federation for Human Rights (FIDH), where she was in particular supporting national human rights NGOs to document business impacts on human rights and advocating for corporate accountability. She holds a Master's Degree in Political Sciences from Sciences-Po in Paris (1999) and from Uppsala University in Sweden (2000).
Mr Jean-Yves Art
Mr Jean-Yves Art is Senior Director in charge of Strategic Partnerships at Microsoft. In that role, he manages the relationship between the Company and International Organizations based at Geneva on policy issues that are raised or impacted by digital technologies, including cybersecurity, responsible AI, digital safety, human rights, connectivity, inclusion, and internet governance. Prior to taking this role in 2016, Mr Art was based at Brussels where he represented Microsoft in regulatory proceedings across the EMEA region. He has also been a partner in an international law firm. Mr Art also pursued academic activities until he came to Geneva, teaching at both the College of Europe, Bruges and Sciences Po, Paris. He is a regular speaker at conferences on technology governance themes.
Ms Deborah Greenfield
Ms Deborah Greenfield is the Deputy Director-General for Policy at the International Labour Organization. In that capacity, she leads the ILO's policy, research, and statistical work across the range of labour and employment issues addressed by the organization. These include the ILO's initiatives on the future of work, global supply chains, labour relations, working conditions, and inequality. Ms Greenfield also leads the ILO's participation in the G20, G7 and BRICS.Before joining the ILO, Ms Greenfield served in the Obama administration as Deputy Solicitor for the U.S. Department of Labor, where she advised the Secretary of Labor and other senior officials on legal and policy matters. Ms Greenfield was an Associate General Counsel for the AFL-CIO as well as an appellate and Supreme Court lawyer for the Department of Labor and an attorney for trade unions. She holds a J.D. with honors from the University of Pennsylvania, an M.A. from the University of Sussex, and a B.A. with high honors from Swarthmore College.
Mr Marc Limon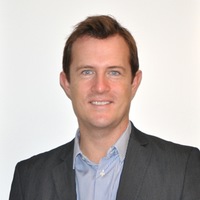 Mr Marc Limon is Executive Director of the Universal Rights Group (URG), a think tank specialising on international human rights policy, with offices in Geneva, New York, and Bogota. Prior to establishing the URG, Mr Limon worked as a diplomat at the UN Human Rights Council between 2006 and 2012. Together with his colleague Subhas Gujadhur (Mauritius), Mr Limon set up the Human Rights Council's Trust Fund to support the participation of Least Developed Countries and Small Island Developing States. Mr Limon also negotiated agreements and resolutions in the context of the United Nations Framework Convention on Climate Change (UNFCCC), the Economic and Social Council (ECOSOC), the World Trade Organisation (WTO), the United Nations Conference on Trade and Development (UNCTAD), and the Global Platform for Disaster Risk Reduction (UNISDR).
The registrations are now closed.
You can follow live stream on YouTube Live and Facebook Live.