Welcome to Right On
The Wednesday Web Chat
Communicating human rights: How to win the global 'battle of ideas'
Pick up a newspaper, turn on the TV or flick through the latest Tweets on your feed, and chances are you will come across a multitude of stories about human rights. However, the vast majority of those stories will be focused on 'negatives' – the gross violation of rights in Syria or Myanmar; the threat to human rights posed by new technologies and the 'surveillance State;' strident criticisms from US, Turkish, Hungarian or Chinese government officials about the UN, the Human Rights Council or Special Rapporteurs; indignation that Venezuela or Saudi Arabia have won a seat on the Council during the latest elections; suggestions from the US Secretary of State that the Universal Declaration of Human Rights is no longer fit-for-purpose; and bleak warnings from leaders that human rights and democracy are being 'rolled back' around the world. 
This partly reflects human nature and the 24/7 media/social media culture where 'no news is good news' or 'good news is no news,' and where interest naturally gravitates to the 'negative.' But is also reflective of a crisis in confidence amongst the international human rights community, both in their own regard and, in a relative sense, in the context of the 'global battle of ideas' with the world's populist and nationalist leaders, and others who reject universal values and supranational institutions. 
To find out what to do about this situation, how we can fight back, and what role modern, professional communication techniques and strategies play in that regard, we invite you to join us for the first web chat of Right On 2.0 on Wednesday, 9 September at 1pm UTC (3 pm CEST).
Mr Bruno Giussani
Bruno Giussani is the Chairman of the Geneva International Film Festival on Human Rights (fifdh.org), the leading international event dedicated to film and human rights. He's also the Global Curator of TED, the organization behind the TED conferences and the popular online TEDTalks (ted.com), and lead organizer of TED's upcoming climate initiative, Countdown. Since joining TED in 2005, he has curated hundreds of TEDTalks. An expert of the intersection of politics, economy and technological innovation, prior to joining TED Giussani was the Head of Online Strategy at the World Economic Forum; a Knight Fellow at the University of Stanford; and an Internet columnist for the New York Times. He has written for numerous media outlets in Switzerland and abroad, co-founded three Internet companies, is Vice-Chairman of the Board of Ticino-based software house Tinext (tinext.com) and advises a number of companies and non-profits. He lives in Switzerland.
Mr Friso Roscam Abbing
Friso Roscam Abbing is the senior Adviser on Strategic Communication of the EU Agency for Fundamental Rights where he previously headed the Fundamental Rights Promotion Department. He was previously a spokesperson on freedom, security and justice at the European Commission, Cabinet member, and headed the Sector in the Commission dealing with asylum policy. Before that, he led the EU Office of the European Council on Refugees and Exiles, a European network of 96 NGOs in 40 European countries protecting and advancing the rights of refugees, asylum seekers and displaced people. He holds a bachelor degree in law and a master degree in public administration at the University of Amsterdam.
Mr Philip Alston
Philip Alston is John Norton Pomeroy Professor of Law and co-Chair of the Center for Human Rights and Global Justice at New York University School of Law. Previously, Alston held several UN appointments. From August 2004 to July 2010, he served as United Nations Special Rapporteur on extrajudicial, summary or arbitrary executions. During his mandate, he was elected to chair the Annual Meeting of U.N. Human Rights Special Procedures (in 2005), which brings together all of the Special Rapporteurs, Working Groups, Special Representatives and Independent Experts working on human rights in the U.N. system. Four years later, he was appointed UN Special Rapporteur on extreme poverty and human rights. His other United Nations appointments include Special Adviser to the UN High Commissioner for Human Rights on the Millennium Development Goals.
Mr Marc Limon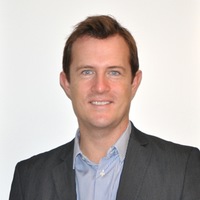 Marc Limon is Executive Director of the Universal Rights Group (URG), a think tank specialising on international human rights policy, with offices in Geneva, New York, and Bogota. Prior to establishing the URG, Limon worked as a diplomat at the UN Human Rights Council between 2006 and 2012. Together with his colleague Subhas Gujadhur (Mauritius), Limon set up the Human Rights Council's Trust Fund to support the participation of Least Developed Countries and Small Island Developing States. Limon also negotiated agreements and resolutions in the context of the United Nations Framework Convention on Climate Change (UNFCCC), the Economic and Social Council (ECOSOC), the World Trade Organisation (WTO), the United Nations Conference on Trade and Development (UNCTAD), and the Global Platform for Disaster Risk Reduction (UNISDR).
Ms Natasa Perucica
Natasa Perucica is a researcher at DiploFoundation and is part of Diplo's Data and AI Team. In her role, she conducts research on artificial intelligence, sustainable development, human rights as well as other digital policy related topics. She received both her Bachelor's degree in Political Science and Master's degree in International Relations – Diplomacy and Conflict Resolution from the Université catholique de Louvain in Belgium. Between 2017 and 2018, Perucica worked as an analyst at Thomson Reuters where she conducted research on financing of terrorism, corruption, and other financial crimes as well as violations of human rights. Previously, she interned at the Permanent Mission of the Republic of Serbia to the United Nations in Geneva where she focused on the work of the Human Rights Council and at the Embassy of Malta to the Kingdom of Belgium and NATO in Brussels.