Welcome to Right On
The Wednesday Web Chat
Our Future, Our Voice
Placing children and their rights at the centre of the drive towards a better, greener world
The struggle for climate justice and for environmental protection and conservation is a struggle for human rights. This point, together with the reverse point – that the full enjoyment of human rights supports more effective and sustainable environmental and climate policies – has been repeatedly recognised in Human Rights Council resolutions and international environmental/climate agreements. Nevertheless, around the world, 93% of children live in environments where air pollution exceeds WHO guidelines. According to the UN, the deaths of 1.7 million children under the age of five each year are due to environmental factors – notably air and water pollution and exposure to toxic substances. The impacts of environmental harm fall particularly hard on the youngest children, as well as on indigenous children and those from low-income and marginalised communities.
In order to raise awareness on climate change, environmental degradation and biodiversity loss, and thereby to protect their own rights and those of their communities, young people in particular have been at the forefront of the worldwide movements: marching peacefully and persistently; engaging in strategic litigation; helping to devise climate solutions; overturning obstacles and overcoming threats.
To find out more about children's rights in the context of environment, international efforts and youth engagement tune in on Wednesday 25 November at 14 UTC (15 CET).
Ms Michelle Bachelet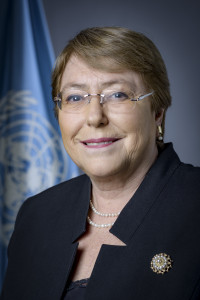 On September 1, 2018 Ms Michelle Bachelet assumed her functions as the United Nations High Commissioner for Human Rights. Ms Bachelet was elected President of Chile on two occasions (2006 – 2010 and 2014 – 2018). She was the first female president of Chile. She served as Health Minister (2000-2002) as well as Chile's and Latin America's first female Defense Minister (2002 – 2004). Since the early 1990s, Ms Bachelet has worked closely with many international organizations. In 2010 she chaired the Social Protection Floor Advisory Group, a joint International Labor Organization (ILO) and World Health Organization (WHO) initiative, which sought to promote social policies to stimulate economic growth and social cohesion. In 2011, she was named the first Director of UN Women, an organization dedicated to fighting for the rights of women and girls internationally. Economic empowerment and ending violence against women were two of her priorities during her tenure. She has recently pledged to be a Gender Champion, committing to advance gender equality in OHCHR and in international fora. Ms Bachelet has a Medical Degree in Surgery, with a specialization in Pediatrics and Public Health. She also studied military strategy at Chile's National Academy of Strategy and Policy and at the Inter-American Defense College in the United States.
Ms Catalina Devandas Aguilar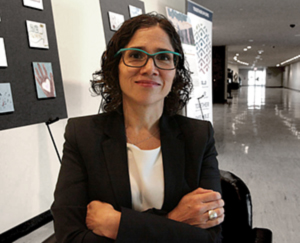 Ambassador Catalina Devandas is the Permanent Representative of Costa Rica to the UN in Geneva. Between 2014 and 2020, she held the position of the United Nations Special Rapporteur on the Rights of persons with disabilities. Ms. Devandas Aguilar has worked extensively on disability rights and inclusive development for the past 20 years, including with the World Bank, the United Nations Department for Economic and Social Affairs, and international donor organizations that supported the work of organizations of persons with disabilities to promote the implementation of the Convention on the Rights of Persons with Disabilities. She was previously part of the disability rights movement at national, regional and international level and continues to work closely with organizations of persons.
Mr Daniel Magraw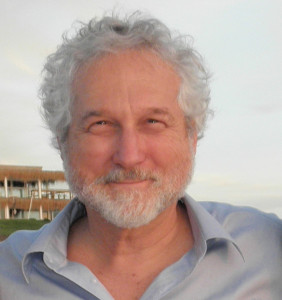 Daniel Magraw is an international lawyer with experience in international law, institutions, processes and policies, particularly relating to environmental protection, dispute settlement, investment and human rights, including climate change and environmental justice. He is Professorial Lecturer and Senior Fellow at the Foreign Policy Institute at Johns Hopkins University's School of Advanced International Studies (SAIS) and President Emeritus of the Center for International Environmental Law (CIEL). Professor Magraw teaches international environmental law and policy at SAIS, as well as human rights and environment at the University of Miami School of Law. He has worked in government, nongovernmental organizations, intergovernmental organizations, business, and academia, in the U.S. and abroad.
Ms Amy Wickham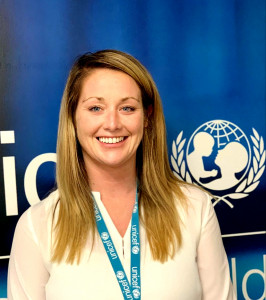 Amy Wickham is a Programme Specialist on Climate, Energy and Environment at UNICEF. Since joining UNICEF in 2013 she has been conducting significant research and analysis on the environmental pollution and climate change consequences for women, children and young people, identifying technical innovations for more environmentally sustainable programmes, as well as documentation, reporting and awareness raising through various advocacy methods at each of country, regional and global levels. She has worked at UNICEF Zimbabwe, UNICEF Mongolia and is now based at UNICEF HQ in New York. Previously, she has worked with international organizations in Kenya, India, Ireland and Rwanda. She has bachelor's degrees in Mechanical Engineering, Mathematics, and an MSc in Development Practice.
Ms Saher Rashid Baig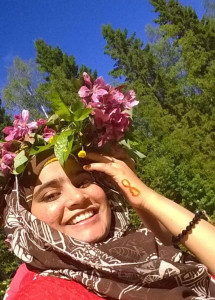 Saher Rashid Baig is a Youth Advocate for climate, ocean, gender and human rights and a global SDG facilitator. She is the contact point of the human rights working group of the UNFCCC constituency for children and youth – YOUNGO.
Mr Felix Kirchmeier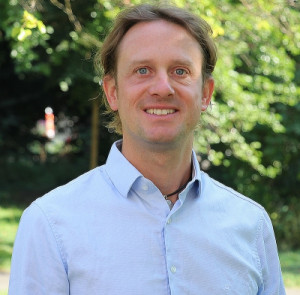 As Manager of Policy Studies, Felix Kirchmeier oversees the conceptualization, development and implementation of policy research at the Geneva Academy. He is also the Executive Director of the Geneva Human Rights Platform. Before joining the Geneva Academy, he worked at Friedrich-Ebert-Stiftung where he served as Senior Programme Officer for Human Rights and Development and Focal Point for international human rights projects. There he organized conferences on the development of human rights law and coordinated training on international human rights mechanisms in Geneva and in the field. Felix holds a master's degree in Political Science from the University of Freiburg.
Mr Marc Limon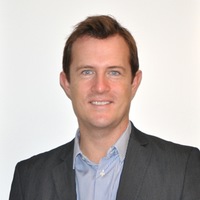 Marc Limon is Executive Director of the Universal Rights Group (URG), a think tank specialising on international human rights policy, with offices in Geneva, New York, and Bogota. Prior to establishing the URG, Marc worked as a diplomat at the UN Human Rights Council between 2006 and 2012. Together with his colleague Subhas Gujadhur (Mauritius), Marc set up the Human Rights Council's Trust Fund to support the participation of Least Developed Countries and Small Island Developing States. Marc also negotiated agreements and resolutions in the context of the United Nations Framework Convention on Climate Change (UNFCCC), the Economic and Social Council (ECOSOC), the World Trade Organisation (WTO), the United Nations Conference on Trade and Development (UNCTAD), and the Global Platform for Disaster Risk Reduction (UNISDR).